[ad_1]

This story appears in an entire magazine dedicated to one of the most impactful draft classes ever. Get your copy here.
The story of @theyear2003 is not a complicated one.
It might have been a text, or maybe we said it out loud. But one of us, at some point, somewhere along the line, said something like, Ayo, is it just me or all the coolest shit happened in 2003?
This isn't to say that 2002 or 2004 or 2005 weren't also very fire years in the history of this planet. In fact, we can't wait to see the knockoff  "year 200X" IG pages that will inevitably pop up after this ish drops. But you look at enough photos, do enough Googles, start to do the math and, man, 2003 really was a tipping point in the cultural zeitgeist. The legendary LeBron/Melo/Wade NBA draft class, 50 Cent's debut album, Jay Z's The Black Album—it's hard to find a year with a stronger set of headlines.
And yet, we openly admit the cultural cache of '03 is less about how much news was made and more about its aesthetics. Cam'ron's iconic baby pink cell phone + pink fur photo for example, which has been circulating the web for years now, was taken in 2003.
We were teenagers in the early 2000s, so the memories are vivid and emotional and probably helped guide us both to careers in basketball media. We'll never forget the iconic SLAM covers from 2003, like the Kobe "Winning is Everything" shot with the three trophies, or King James in the white All-Star throwback before he began his rookie season. We'll never forget the photo of LeBron dapping MJ in a back hallway of the MCI Center after a Wizards game in '03, probably saying some shit like "I'm next" in his ear—a changing-of-the-guard moment captured in real time. Or the photo of Denzel Washington and Ray Allen before a Laker game, which was Inception-level He Got Game nostalgia for those of us of a certain age.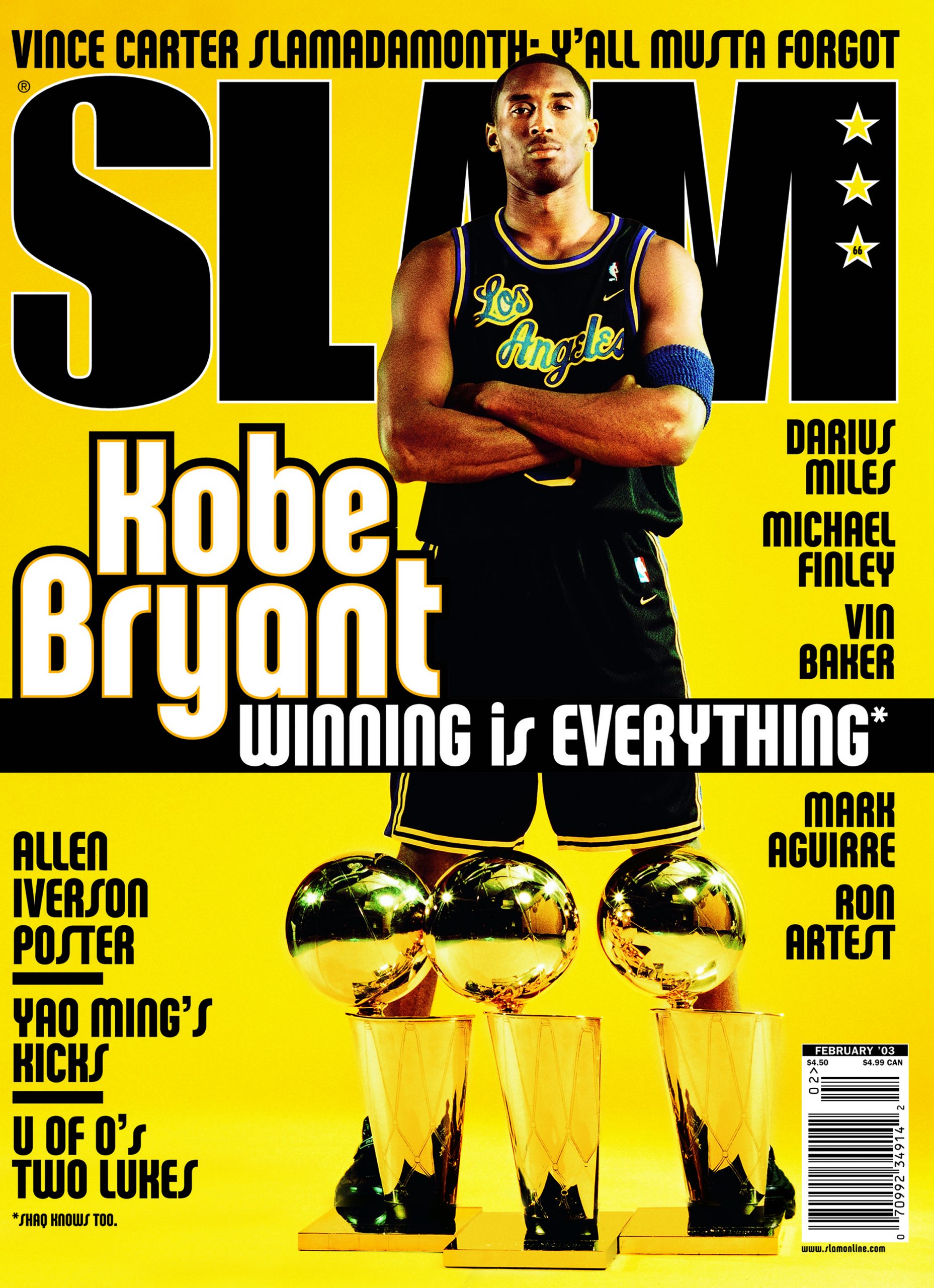 We were introduced to "Dipset Anthem," "What We Do," "Round Here" and more beats from Just Blaze, Heatmakerz and Kanye West that defined an era like few have in the history of rap music. Not to mention Béyoncé popped out as a solo artist, T.I. and Nelly were peaking, and Luda was making a run as an actor in the first Fast and the Furious sequel (little did we know in '03 that they'd make a ton more).
And look, there is no shortage of nostalgic internet content available for consumption. We know this. There's an entire cottage industry built on "the good old days" and we realize it's extremely lame to pull the "back in my day" routine. But we'll argue what separates 2003 is that the biggest stars of that year are still the biggest stars in their respective fields, be it Bron or Bey.
Above all, the story of @theyear2003 the Instagram page is a story of friendship. Corny, but true. We are two former full-time SLAM editors who spent years perusing photos from old mags (SLAM, XXL, etc.) and surfing photo wire services as part of our job. It was during one of those days of flipping through old pics that we had the '03 epiphany, and the rest is history.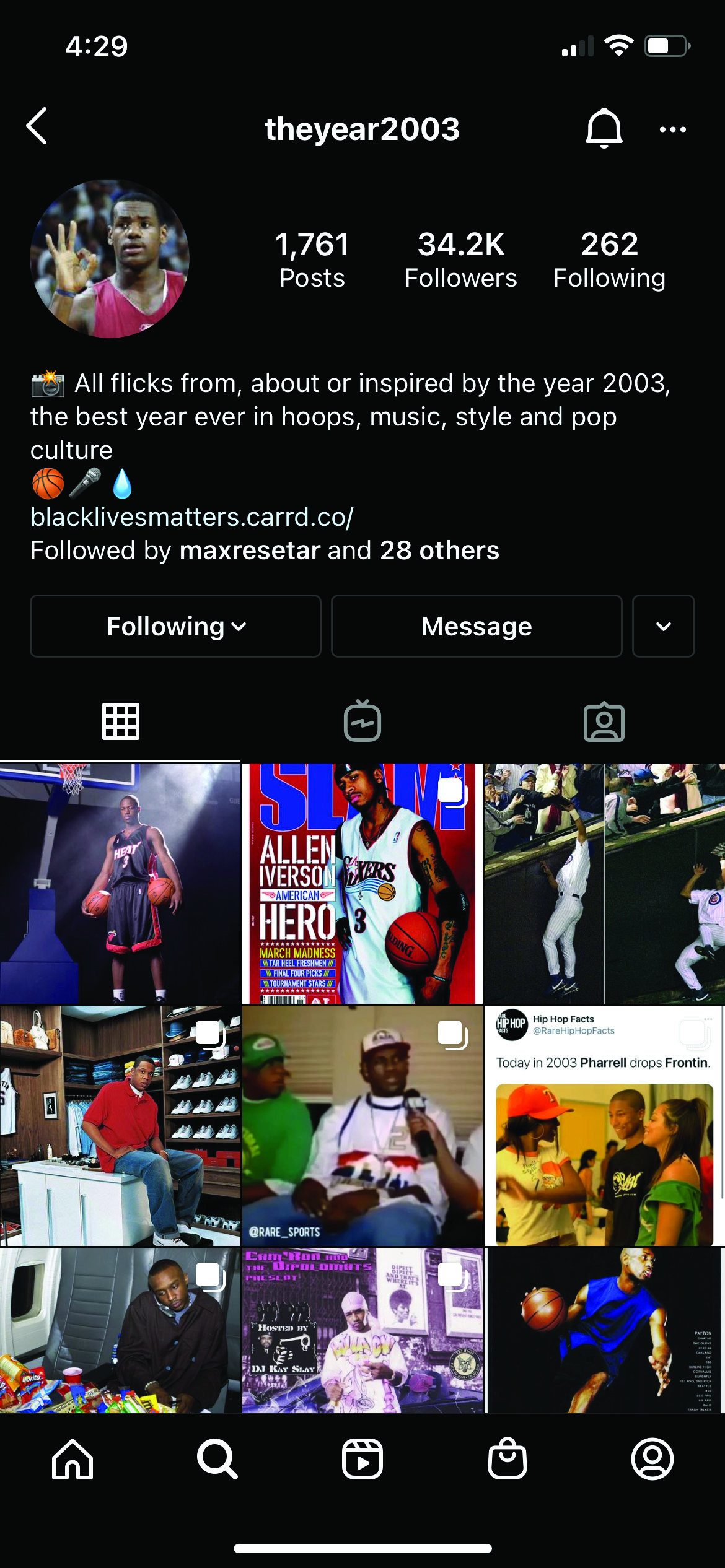 We've both since moved on to new jobs, relocated to different parts of the country and opened new chapters of our lives. Somehow, though, this IG account that started as an inside joke has kept us connected, even from thousands of miles away. The fact that 30,000 people are rocking with us just gives us more confidence to keep saying it: 2003 was the best year ever. 
---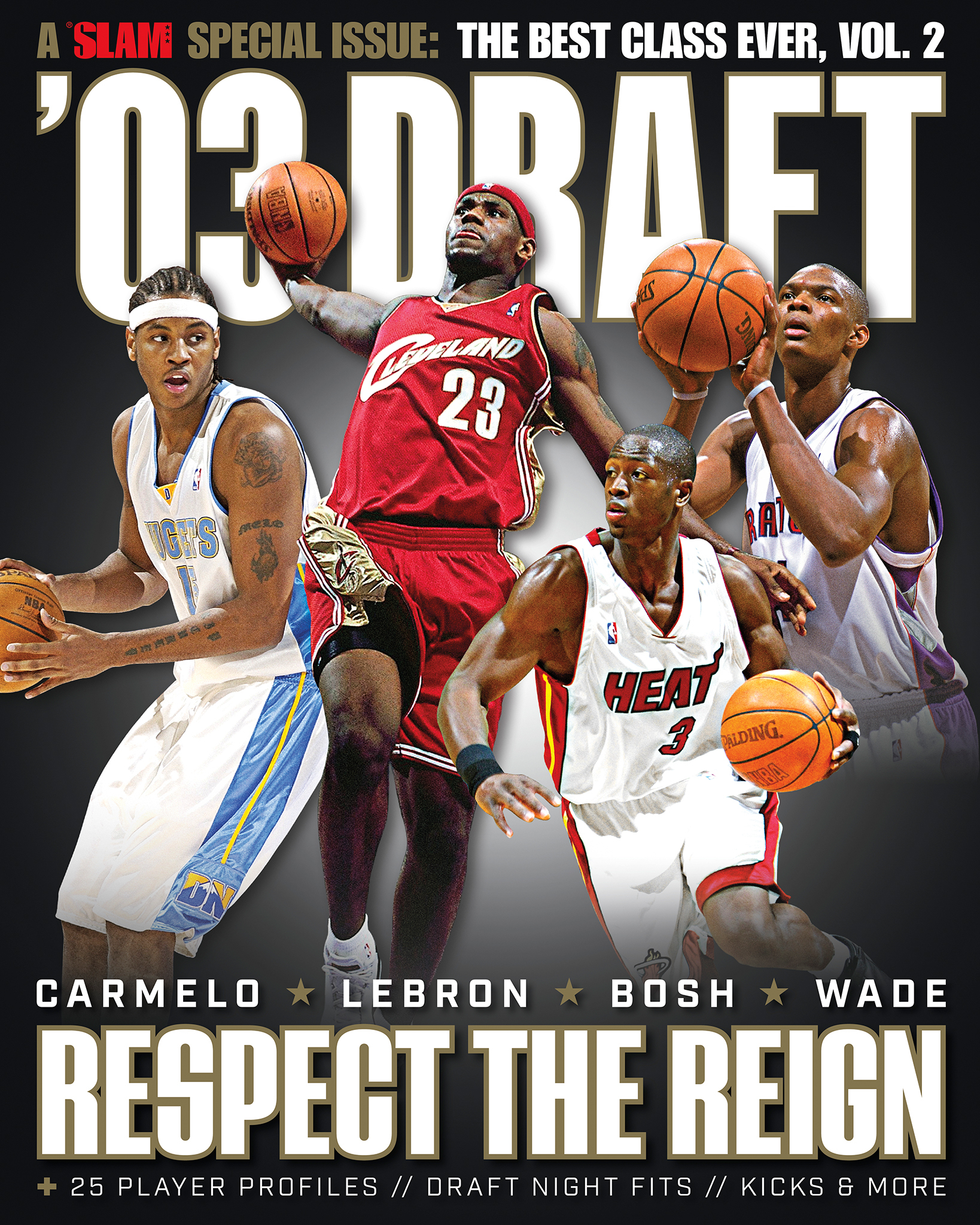 ! function(f, b, e, v, n, t, s)
if (f.fbq) return;
n = f.fbq = function()
n.callMethod ?
n.callMethod.apply(n, arguments) : n.queue.push(arguments)
;
if (!f._fbq) f._fbq = n;
n.push = n;
n.loaded = !0;
n.version = '2.0';
n.queue = [];
t = b.createElement(e);
t.async = !0;
t.src = v;
s = b.getElementsByTagName(e)[0];
s.parentNode.insertBefore(t, s)
(window, document, 'script',
'https://connect.facebook.net/en_US/fbevents.js');
fbq('init', '166515104100547');
fbq('track', 'PageView');
[ad_2]

#SLAM #Editors #Capture #Nostalgia #Instagram