[ad_1]

I cannot emphasize this enough, but it is flat-out crazy to see how many elite athletes across many sports are refusing to get vaccinated. These are young men and women (mostly men) whose bodies are their livelihoods and they're like "yolo, vaccines aren't safe!!" You know what's unsafe? COVID. Too many dumbasses in the NFL are fighting like crazy to stay unvaccinated, which is bonkers. Also bonkers? The US Open starts on Monday and less than half of the tennis tour is vaccinated, by most estimates. It's painful when there are top male players like Stefanos Tsitsipas spreading false information like "vaccines are only for old people" and "it's good for young people to catch and spread Covid." Now we have Novak Djokovic, the world #1 and a big fan of pseudosciences, speaking out once again about how vaccines are a "personal decision."
Vaccinations are not required for players to compete for the $57.5 million in prize money. Nor will players be sequestered in a suburban bubble, as they were a year ago. They will be housed in Manhattan and will be tested for COVID upon arrival and every four days after that. An athlete who tests positive will be taken out of the competition, said Stacey Allaster, the U.S. Open tournament director.

"I feel like that should be always a personal decision, whether you want to get vaccinated or not. So I'm supportive of that," said Novak Djokovic, who tested positive for the coronavirus in June 2020 after staging exhibitions that flouted COVID protocols. "Whether someone wants to get a vaccine or not, that's completely up to them. I hope that it stays that way."

No. 3 seed Stefanos Tsitsipas of Greece has said he won't get vaccinated unless the men's tour makes it mandatory. Dr. Brian Hainline, a member of the USTA's medical advisory group and the chief medical officer of the NCAA, said Tsitsipas' reasoning was typical of "emerging adults and our young adults." Tsitsipas, a possible challenger to Djokovic's dominance, is 23.
It's not a personal decision, for the love of God! It's not a personal decision when the US Open has mandated vaccines for all of the ticket-holders and all of the on-site employees and volunteers. Between Djokovic and Tsitsipas, the ATP tour is absolutely going to need to bite the bullet and just mandate it for all players. They should mandate it for New York, that way people could get their second shots when they go to Indian Wells in October. I continue to be disappointed in Novak that he still believes this bullsh-t, even after everything he's seen 18 months into the pandemic.
Meanwhile, Andy Murray remains unproblematic about vaccines. He was vaxxed several months ago and he continues to recognize that players need to get vaxxed for the good of society:
Andy Murray believes that in future tournaments, players who have not been vaccinated will have to continue living in the tennis 'bubbles', while those who have had the jab will be allowed more freedom.

"Over the next few months things are going to probably end up changing quite a bit," said the Scot. "I know the conversations with regards to the Australian Open and stuff are already happening. The players that have been vaccinated are going to be having very different conditions to players who are not vaccinated. I can see it's going to become an issue over the coming months.

"If tournaments are going to go ahead and be held like the Aussie Open, a lot of the tour is not vaccinated, but for them to go ahead and host it, they're going to be allowing the players that have had the vaccination to train and move freely between the hotel and stuff, potentially not having to quarantine, and things like that. There's going to have to be a lot of pretty long, hard conversations with the tour and all of the players involved to try and come to a solution.

"Even here in New York, you've got the situation with gyms and stuff, you need to be vaccinated. Eating in restaurants and things, obviously you have to be vaccinated. I feel like I'm enjoying kind of a fairly normal life, whereas for the players that haven't, it's different. I'm sure they'll be frustrated with that.

"Ultimately I guess the reason why all of us are getting vaccinated is to look out for the wider public. We have a responsibility as players that are traveling across the world to look out for everyone else as well. I'm happy that I'm vaccinated. I'm hoping that more players choose to have it in the coming months."
"We have a responsibility as players that are traveling across the world to look out for everyone else as well." Yep. To quote that infamous HuffPo headline, "I Don't Know How To Explain To You That You Should Care About Other People."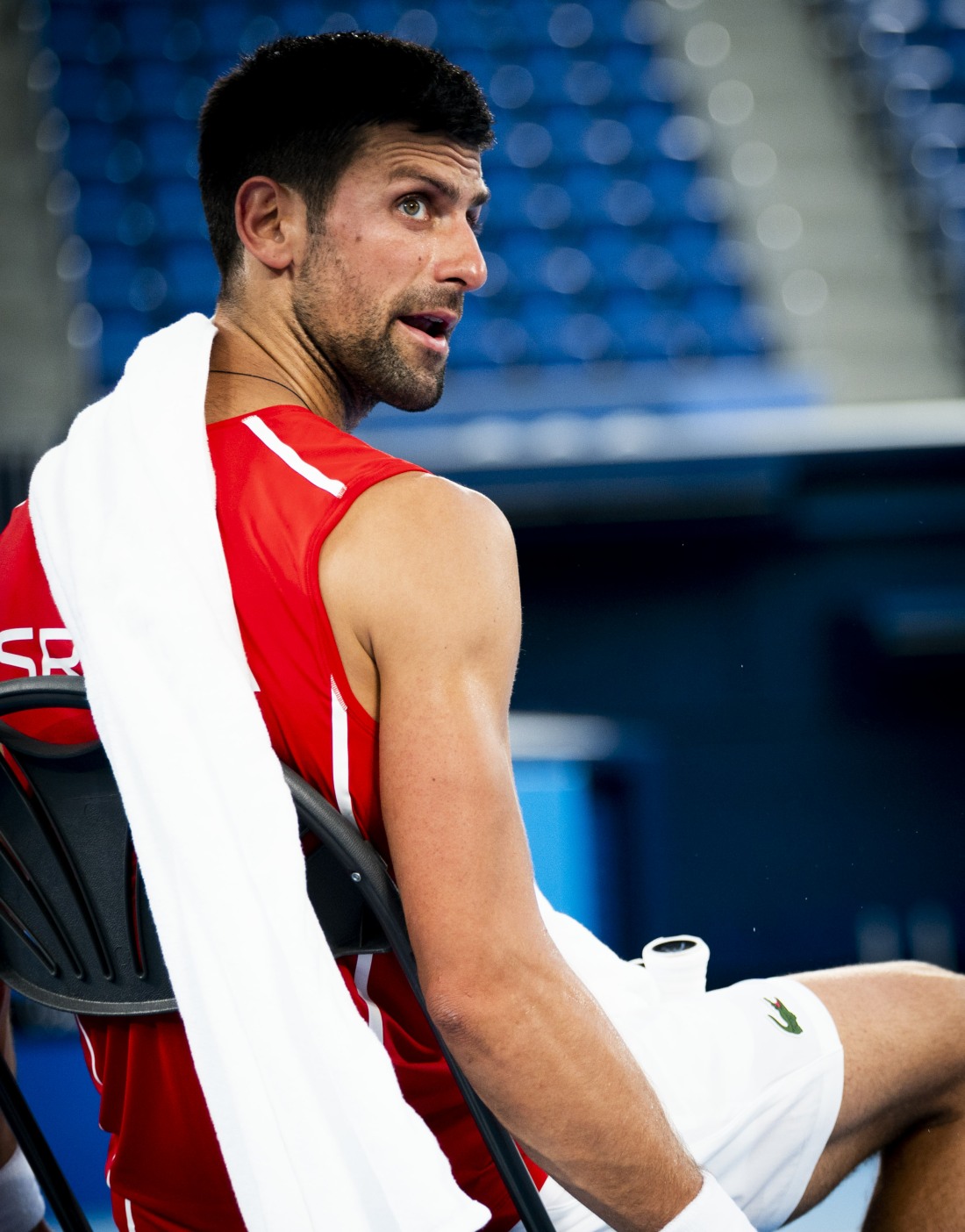 Photos courtesy of Avalon Red, Instagram.
[ad_2]

#bitchy #Novak #Djokovic #vaccinated #personal #decision